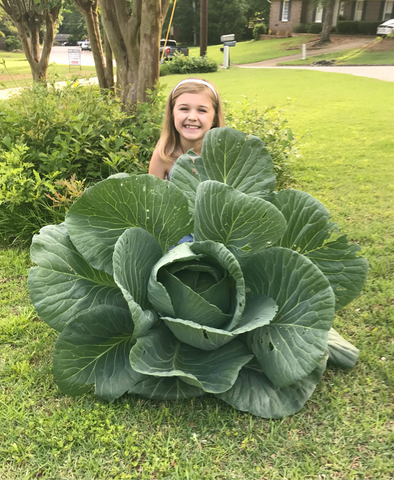 Bonnie 3rd Grade Cabbage
S
After you register your class or children, select your delivery windows so we can send the plants to your school or designated in time for growing season. Make sure each student gets their own cabbage to grow at home or in your school's garden. Use our custom lesson plans to incorporate cabbage gardening into your class activities throughout the year.
---
1. Enter your zipcode to check eligibility
ZIP code is eligible to participate! Our order window for season will be open from . Please mark your calendar and come back to place your order.
We're sorry, ZIP code is not eligible to participate!
ZIP code is eligible to participate! The shipping window for your zone is .
---
2. Enter your quantity
Please enter the number of cabbages you would like for your third grade class if you are a teacher. If you are a parent, please select how many third graders you have in your household.
Maximum Qty allowed for parents is 5.
---
See Planting Instructions